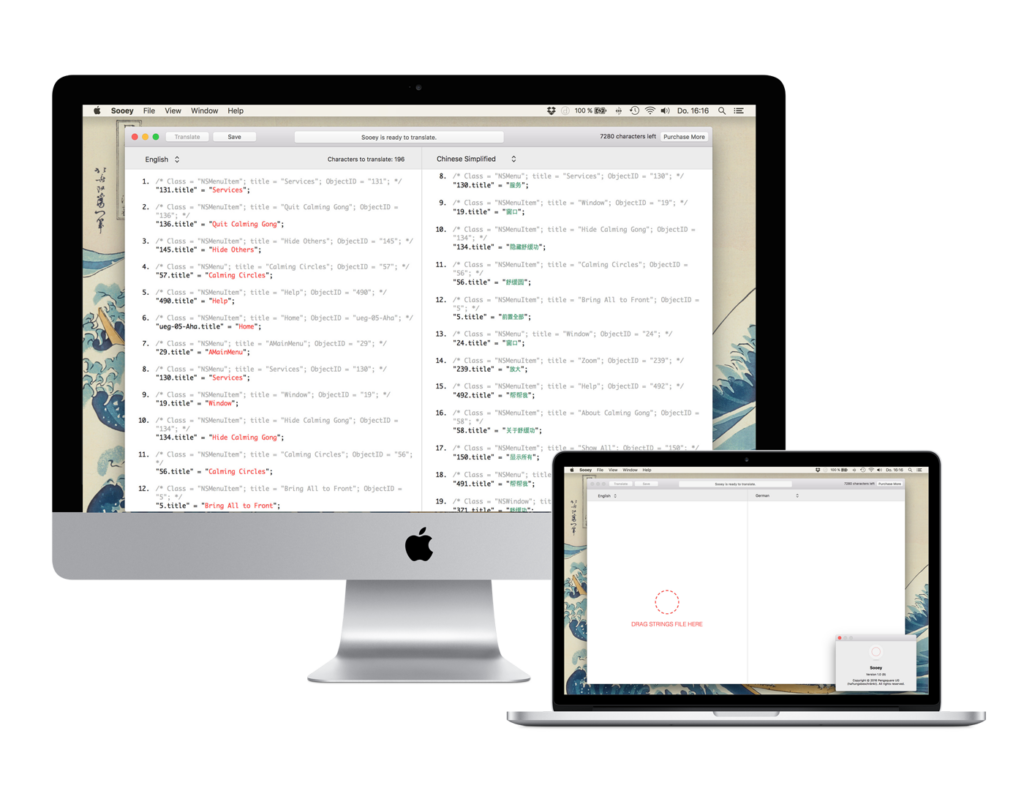 Software for people.
We believe that software should be created to make work more efficient in a meaningful way and bring some fun into the everyday work life. Software is more than just some junks of code, people interact with it on a daily basis and we strive to make this a simple, but powerful experience.
Work
Be more productive.
---
Easy to use website snapshot tool
Translate your app fast, cheap and easy
Professional image splitting technology
Play
Enjoy and play.
---
Sweet little puzzle games
Move your images to the beat of the drums
12 Paintings from Claude Monet.
Relax
Lay back.
---
The best cat desktop calendar for Mac
Meditate right on your Mac.
Practice mindfulness right on your device​